8.6.0 Bixby Developer Studio Release Notes
Updated: Oct 8, 2020
Welcome to v8.6.0, the 20T release of Bixby Developer Studio. This release includes enhancements for the Story Assertions, Debug Console, and the Quick Select.
Story Assertion Improvements
We've introduced an improvement to the Story Assertions. You can add an assertion template called "Default Tests" to any step of a story to test it automatically.
When one or more assertions fail, you can click a button from the error view to update expected values in assertions that support it (such as those made with the new "Default Tests" template).
The "Update Expected Values" dialog allows you to preview and accept the suggested changes for your assertion failures, making the assertions pass on the next run.
Export Story in the Simulator now supports adding the "Default Tests" assertion to every step in your story, at the time it is created.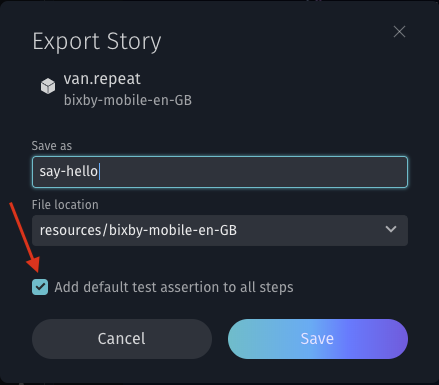 After your exported story runs the first time, a dialog window will appear to confirm the addition of the Default Test assertion file to every step.
You can also request the addition of an assertion file to every step in a story at a later time, for any story and template, from the context menu in the navigation bar.
Debug Console Improvements
We've added the ability to step through and view the minor version changes in the execution graph.
Quick Select Improvements
We've updated the Quick Select dialog to keep the most recently searched text, and improved the navigation of the commands.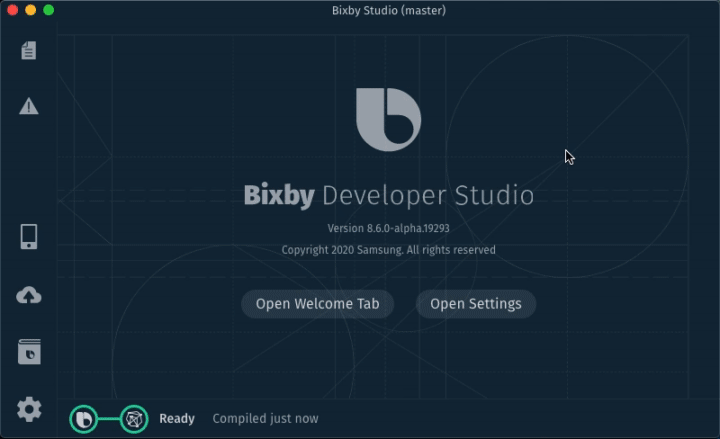 Bug Fixes
[VIDE-5230] Fix autocomplete ordering for Training V2 Editor especially when annotating concepts from library capsules
[VIDE-5107] Display preview updates for more than one fix
[VIDE-5144][VIDE-5149] Disable save button for invalid utterance in training and present an unsaved changes prompt
[VIDE-5182] Prevent possible cause of corruption where an empty file uri gets added to the unsaved files
[VIDE-5210] Display an underline for a file with warning deprecations in the File Explorer